Open to all home-educators in the Auckland Region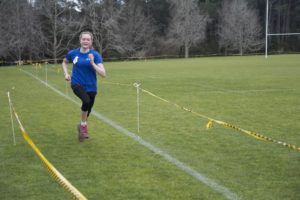 This event is held annually in Term 3 in Massey, West Auckland.
Details:
The course is held through the rugged and narrow bush trails of Moire Park. Footwear is essential for all runners as part of the course is on a gravel trail. Athletes run at their own risk, and for their own safety they should follow the marshals' directions and stay on the course at all times.
The races are run between 10 am – 12 pm.
Arrive and pick up name tags: 9:30am onwards.
Length of course:
Year 1-4 run about 1.5km
Year 5 & 6 run about 2km
Year 7 & 8 run about 3km
Year 9 & 10 run about 3.5km
Year 11+ run about 4km
On the day we have a sausage sizzle – one free sausage to all runners.
Non-runners – sausages are $1.00 each.
Adult or capable teenager volunteers are needed. We need about 12 marshals to give direction to the runners.
Requirements for runners
Running shoes
Sun Protection (hat, sunscreen lotion)
Plastic/tarpaulin to sit on
Water bottle
Cost:
AHE members: $3 per child.
Non-AHE members: $7 per child. (Not a member? Join here!)
Payment can be on the day (bring correct change) or online: AHE a/c 12-3011-0543821-00 (ref surname and CC).
Please note, as with all AHE events, parents are responsible for the care of their children.