Professional development for home-schooling parents – plus a chance to connect with others over a cuppa.
Curriculum Evening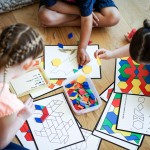 Now postponed until early 2020
Cost $5pp ($15pp non-member)
Wondering what resources other people use and love? Needing inspiration for history or maths? Or desperate to get your dyslexic child spelling? This is your chance to touch, see and hear what's out there for home-schoolers
Past AHE Parent Forums…
HOME-SCHOOLING 101
For those in their first few years of home-schooling (or those need in of inspiration!) We will take you through some of the basics, what you should plan to cover, and how to simply plan a term/year. You'll feel confident that your children are gaining skills and enjoying learning. When children enjoy learning, they learn!
LEARNING SUPPORT FORUM
When our children with physical, social and academic disabilities are homeschooled is there support in the community for us as parents or do we have to go it alone? The government provides some help – speakers from the Ministry of Education and CCS Disability Services share about the resources that are available to us and how to access these.
MINISTRY OF EDUCATION FORUM
Find out about the exemption process and home-schooling from the MOE's perspective. Meet MOE staff from the Auckland MOE branch.
Plenty of time for Q&As.
CURRICULUM EVENING
Come along to look at a wide range of different curriculum.
We will have Maths, Science, History, Handwriting, Writing, Spelling, Reading, Languages and a whole lot more, for you to browse through and hear a short explanation of each one.
SECONDARY OPTIONS FOR HOMESCHOOLED TEENS
What are the options for teenagers who choose to home-school through the secondary years? How does NCEA work, and how do home-schoolers access NCEA?  What's Cambridge?  Are there other options (like not doing any qualifications and focussing just on great learning)!? How does one enter university as a home-schooler?  This Forum will help you work through the myriad of possibilities and options for children opting to be home-educated through the senior years.
THE BATTLE AGAINST CLUTTER
One of the challenges being a home-school parent is organising your home and your life so that it's not feeling totally out-of-control.  Learn practical and achievable solutions for simplifying and decluttering your home to create a more peaceful homeschooling environment, and more time and space for the important things in life.
AM I DOING ENOUGH???  DEVELOPING CONFIDENCE IN YOUR APPROACH TO HOME EDUCATION
How much is enough?  How can I be sure? Siobhan Porter will talk about what bases need to be covered (and how), as well as encouraging parents to find their 'groove' with home-schooling: what's a good fit for us, our family, and our philosophy?  Emphasis on primary/intermediate level. It's not as hard as you think to do a great job home-schooling!
INSPIRE THEM TO WRITE – GROWING EFFECTIVE WRITERS
Do you have a struggling writer?
Or perhaps a budding author who needs some creative challenges?
Perhaps you are stuck with where to start or in need of fresh ideas?
Whatever your situation, you're sure to be equipped and enthused by this interactive writing workshop led by Val Robb. Come and learn about how to have fun while inspiring your children to write.
NCEA FOR HOMESCHOOLERS
Are you wondering about NCEA as an option for the secondary years but don't quite understand how it works?
Nathalie Thomas will talk about how homeschoolers can use NCEA as a pathway to tertiary education, such as polytechnic or university. She will explain how NCEA works, what is meant by credits, achievement standards, unit standards, etc. She will explain what the minimum number of credits needed is and how to gain these through the correspondence school – Te Kura (which is free once your child turns 16.) She will explain how NCEA achieves the literacy and numeracy requirements as well as university entrance. After Nathalie's talk there will be time for questions and answers with Nathalie and others who have experience with NCEA and Te Kura.